Welcome to Rajiv Soni's Home Page


A recent initiative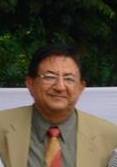 * Founder, CEO, Edmatrix dealing in education related matters including Soft Skills, Employable skills and Career Guidance * Founder, CEO, Edmatrix Services consulting in Higher Education overseas. * Founder, CEO DPS-Alumni Network * Managing Trustee Soni Memorial Trust * One of the Founding Trustees of Delhi World Foundation set up in 2015 and a Life Member, work voluntarily in an ambitious, noble, productive experiment for excellence in education.... assisting in monitoring growth from barren land to student enrollment.  

Known by the people who know me...and my motto in life is 'Appreciate first, Understand later'.
I now consult, teach and write.
Am passionate about contributing to literacy projects in rural India- the first covered by Star TV News in 2000.

Email me
Completed my schooling from DPS Mathura Road, New Delhi and graduation from Sri Ram College of Commerce, Delhi University.
A Chartered Accountant by profession, spent initial professional life with Sheraton hotels, and later ventured out on my own into
the 'simply' complicated world of Information Technology- pioneering Oracle technology training in India.
And simultaneously, enjoyed operating daffy's- Snack/ Health food Counters.
Then moved to California USA and having experienced life for some years in the most technologically advanced nation, relocated to India J
Some facts about me Managing Trustee, Soni Memorial Trust Voluntary:
• Enjoy managing the group DPS-ALUMNI NETWORK
• Contributed to educational endeavors of a prestigious Regional Engineering College in UP.
• Taught English and Math at Happy School (for the underprivileged), Gurgaon, for 2 years- Class 6, 7 & 8.
Zodiac sign: Aries
 Favorite cities to visit:  San Francisco, London, Amsterdam.
 Favorite discotheque: Ghunghroo
 Favorite films:
 Hindi- Anand, Pakeezah, Aap Ki Kasam, Satte Pe Satta...
 English- Gone with the wind, Roman Holiday, One flew with the cuckoo's nest...
Favourite books: include 'My Experiments With Truth' by M.K. Gandhi, 'Night of January 26th' by Ayn Rand and 'Bhagwath Gita'.
Other interests: include Biorhythms, Numerology, and Beer Glass Collection.

I Hate...   Lies & fibs, jealousy & greed.
I Like...   Straightforwardness & ability to speak one's mind.
My own quotes...
• 'There is no need to hide, but there is no need to advertise.'
• 'A friend SHOULD NEVER become a lover, and a lover CAN NEVER become a friend.'
• 'Justifying a fault, quadruples it.'

 Last updated: Oct.  10th ,  2022