Project 4.3
Name of underprivileged student: Sumit Yadav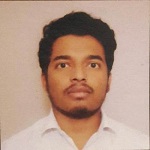 Dob: 13/07/2003 Age: 18 City: New Delhi Request for Fees of CA Foundation course + Reference books/ stationery Currently studying in Class 12th at Delhi Police Public School. Education Institution full address: B4 Safdarjung Enclave New Delhi 110029.

Office Tel number: 01126177094 Email: dppschool@gmail.com Name of Principal: Mrs. Ruby Malhotra

Aadhar Card Number of student: 84916992XXXX
Residence address: New Delhi Full Name of Father: Shambhu Prasad Yadav Age: 40
Presently working as: Driver at: Ramakrishna Sharada
Current monthly salary: 9802
Adhar Card Number: 83999825XXXX Pan No. AFOPY4XXXX Full Name of Mother: Rinki Devi Age: 39
Presently working as: House wife
Adhar Card Number 85494236XXXX Pan No. DAYPD7XXXX

Siblings: Name Age Where Studying
1. Sushant 14 Laxman Public School
What is the request for? School Level: No Tuition fees- Yes Books, Stationery- Yes Professional level: Course- CA Name of Institution- ICAI Address - New Delhi

Referred by: Name: Dr. Mrs. Ruchi Seth Principal, Lotus Valley International School, Noida Mr. Neeraj Bhatia (USA) has been kind enough to sponsor.