As the Principal Consultant and head of the consulting team of overseas education counselors at Edmatrix Services, Gurgaon, Dr.Rajesh possesses in-depth knowledge of overseas education from within. With more than 20 years of rich and highly focused experience in college admissions consulting for the US, Canada, the UK, Europe, Australia, Singapore and all other countries where students go to attend college.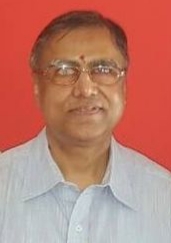 He has helped hundreds of students make the critical academic transition seamlessly to dream destinations all over the world.

He has helped students to obtain admits to Ivy League schools including Harvard, Yale, Cornell and Columbia and top ranked highly selective universities such as MIT, NYU, the University of Texas at Austin, Georgetown, University of Southern California, Purdue, University of Toronto, McGill, Oxford, NUS and NTU.

Rajesh earned his college degrees in English and Communication from St. Stephen's College, University of Delhi and the University of Cincinnati. He has also taught English, business communication and technical writing at the University of Alabama, University of Cincinnati and Blue Ash University in the US.

Admits with scholarships to undergraduate, postgraduate, MBA, doctoral and postdoctoral programs at top tier universities is his singular specialization and admissions strategy is his expertise. During the webinar, Rajesh will be happy to answer questions about country selection, choosing a degree, admission requirements, eligibility, stay back options, scholarships and much more. He may be reached at +91 9810253145 and ccusa2@gmail.com.